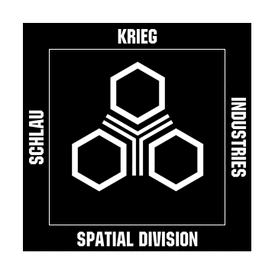 The part of Schlau Krieg that focuses on taking our colonizing efforts to the cosmos. Also, they are the ones developing new technology and vehicles to delve deeper into space and begin colonizing there.
Ranks and members:
Member
Technician
Designer
Technology Tester
Corporate Board
Second in Command = blob666
Owner = hello6130
Ad blocker interference detected!
Wikia is a free-to-use site that makes money from advertising. We have a modified experience for viewers using ad blockers

Wikia is not accessible if you've made further modifications. Remove the custom ad blocker rule(s) and the page will load as expected.